Definition: a country or independent area where taxes are levied at a low rate.
Source: oxforddictionaries.com
How do tax havens look like for real?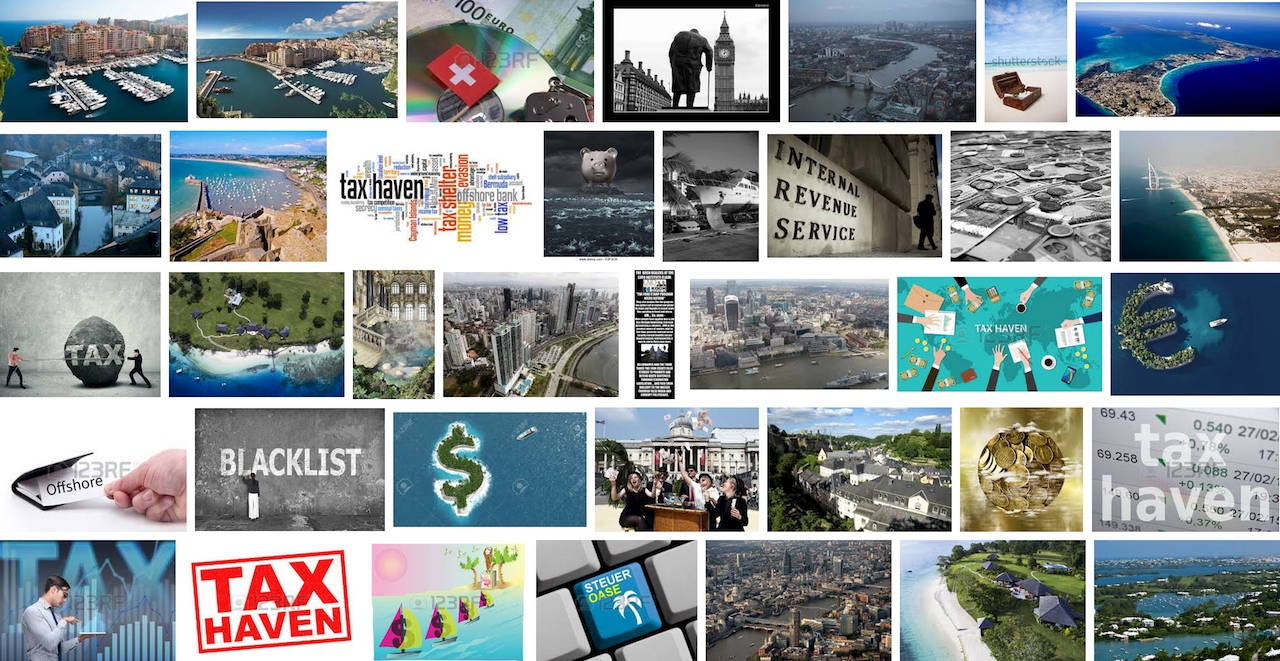 Tax heavens photographs usually depict water views of well-known places like Monaco, Jersey, Panama, Dubai, Luxembourg, Bermuda or London. The other most common imagery shows private islands, a treasure island or a large and secluded beach house as primary benefits of untaxed wealth accumulation. But what these images never show is how tax havens really work and how they make it possible to escape taxes. Tax havens are holding, according to estimates, from $7.6 to $36 trillion in anonymous private financial wealth (Source: www.taxjustice.net).
But although very real, tax evasion is by nature an intangible phenomenon. Not being able to properly document it with images makes it even more difficult to comprehend. Following the revelation of the Panama Papers and the 11.5 million leaked documents from the law firm Mossack Fonseca in Panama, the firm released the following statement: "Our industry is not particularly well understood by the public, and unfortunately this series of articles will only serve to deepen that confusion." (source: Wikipedia). Secrecy is indeed at the heart of tax havens' business.
See more: the work of Paolo Woods et Gabriele Galimberti titled "The Heavens, Annual Report" who travelled for two years around tax havens, led by a unique obsession: to translate these immaterial subjects into images.
See more: Image Atlas